Looking to move to Los Angeles with your family? It won't take you long to realize the City of Angels has a devilishly high number of neighborhoods to consider. You may experience sticker shock because home prices and rents are higher than in other parts of the country. But people here say this part of the country is
well worth
the price. You're close to the beach, the mountains and the desert...and you've got excellent weather year-round to enjoy it all. there is some good news for home buyers since there's more
housing inventory
in 2019 than in 2018. That means sellers are having to make some concessions to sell their homes. To help you find the perfect place to call home, we've combed the city to find the five best neighborhoods for young families.
Glendale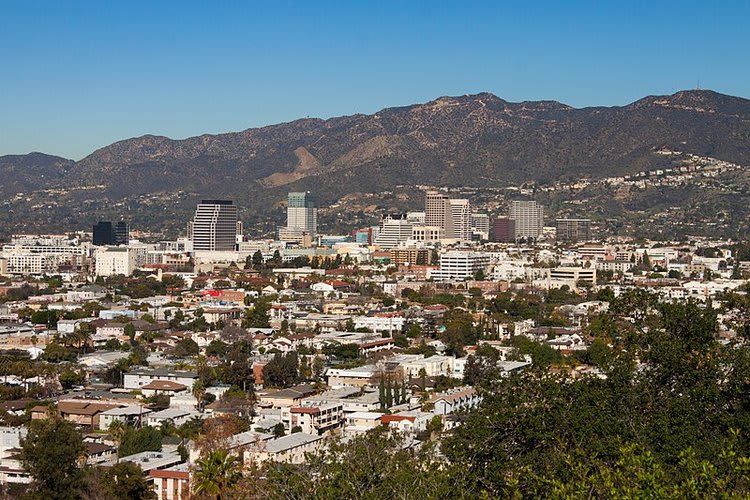 The city of Glendale sits between Burbank and Pasadena, north of downtown L.A. Around 200,000 people live in Glendale. You can rest easy here: Glendale is on the FBI's top 10 list of
safest cities
in America. You'll also find plenty of recreational opportunities with 50 public parks. It's a shopping hotspot too. The Americana at Brand is a popular outdoor mall with shopping, dining, and entertainment. The Glendale Galleria offers three stories and 1.6 million square feet of retail space, making it the fourth largest shopping mall in Los Angeles County. Within Glendale, the San Rafael Hills neighborhood is popular with families. Niche ranks it as the top neighborhood for families in Glendale, with low crime and great schools. Crescenta Highlands is also a good choice. This middle-class neighborhood in north Glendale has parks, highly rated schools and is near the scenic Verdugo Mountains.
South Pasadena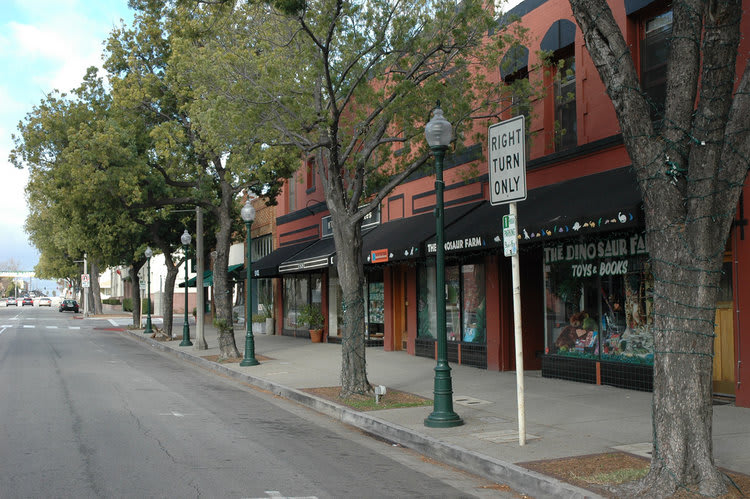 The affluent city of South Pasadena is between the much larger city of Pasadena and Los Angeles. While Pasadena is known for "The Big Bang Theory" and the Tournament of Roses Parade, South Pasadena is known for its small-town vibe. South Pasadena separated from Pasadena in the late 1800s, and it has preserved its late 19th and early 20th-century architecture. Nearly 26,000 people live here now. Families love it because it's safe, clean and has outstanding schools. More than 96 percent of people living here have a high school degree or higher. Close to 35 percent of households have kids under the age of 18. The city is 10 miles northeast of downtown L.A., which means it's a relatively quick commute. It's also a short drive to get away from it all in the wilderness of the San Gabriel Mountains. These perks don't come cheap: the median home price is $928,500. You get what you pay for. The home in this neighborhood are all in pristine condition with excellent landscaping, so resale values stay relatively high.
Miracle Mile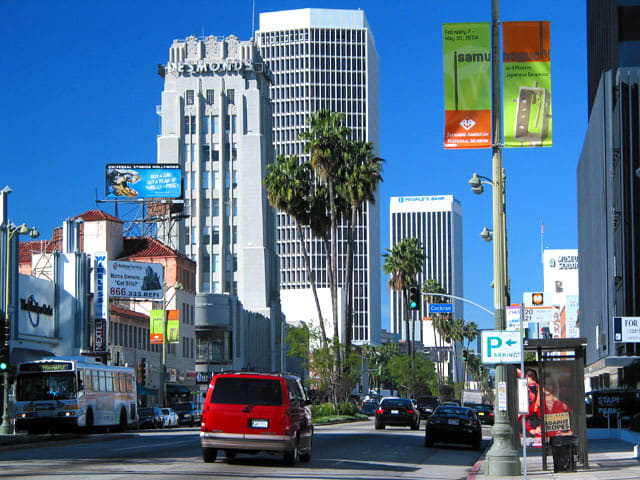 Miracle Mile is a neighborhood within the city of Los Angeles. It lies just west of downtown L.A. and is a quick commute. It's a residential community in the larger neighborhood of Mid-Wilshire (also called Midtown). It's famous for "Museum Row," which provides excellent educational opportunities for kids. Here you'll find the Los Angeles County Museum of Art, Craft and Folk Art Museum and the George C. Page Museum (La Brea Tar Pits). Kids find the latter museum delightful with its incredible fossil collection and life-sized models of prehistoric animals. Low crime rates and paved sidewalks make this a very kid-friendly area. It's pricier than some neighborhoods, because of its proximity to downtown (the median home price is upward of $1.2 million). Duplexes are a popular option to save money and to give the kids a yard where they can play.
Sherman Oaks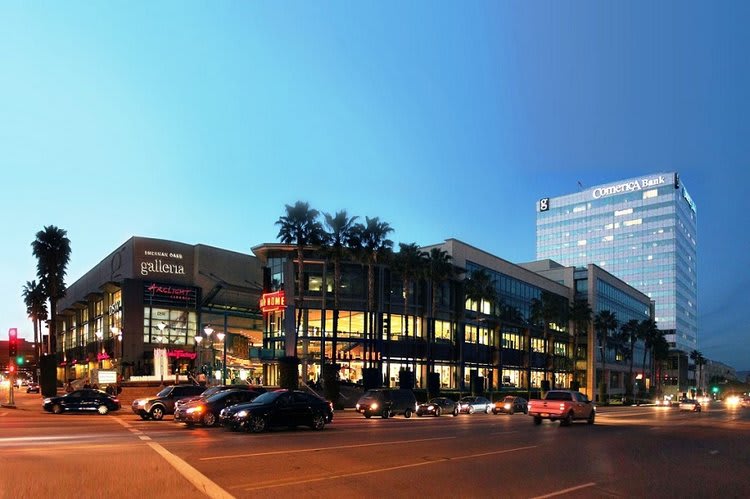 Close to Bel Air but nowhere near as pricey, Sherman Oaks is a popular neighborhood of the San Fernando Vally area of Los Angeles. Sherman Oaks has a quiet, suburban, family-friendly feel. Crime is almost nonexistent, and like the other neighborhoods on this list, the schools are highly rated. There's plenty of shopping and dining, and you'll likely be able to walk to them if you choose. Sherman Oaks is a quick commute for people working in the TV and film industry in Burbank. It's also a quick drive to North Hollywood and attractions such as Universal Studios and Warner Brothers Studios.
Manhattan Beach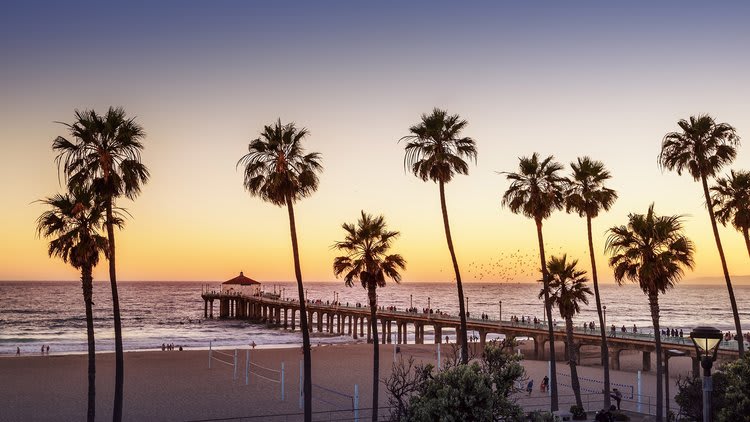 We'd be remiss if we didn't include a family-friendly choice near the beach. Manhattan Beach is an excellent option. But hold your breath — and not because of the beach: The median home price here is around $2.4 million.
About 74 percent of the population has a bachelor's degree or higher, and the median annual income is $135,000. The public school district ranks third in the state and there are a number of private schools as well.
Manhattan Beach is home to one of the most glamorous gardens in L.A.:
Manhattan Beach Botanical Garden
. People embrace an active lifestyle, and life revolves around the beautiful beaches and California landscaping. It's also seen an uptick in upscale restaurants and bars in recent years, giving Manhattan Beach a vibrant nightlife for parents enjoying a night on the town. An added perk: it's a popular filming spot for movies and television, so you're likely to see celebrities.
With more than 470 neighborhoods in Los Angeles, finding a place to live can be daunting and exhausting. You can simplify the process by living near your place of employment. Don't underestimate the traffic and the effect a long commute will have on the rest of your life. After that, it's a matter of finding the neighborhood that's the best fit for you and your family. With these suggestions, you're one step closer to finding the place you and your family will love.