Everybody needs their own space from time to time. For men, the "man cave" has long been a place to retreat to when a little time with the boys is on the agenda. But man caves don't have to be dungeon-like when it comes to their design and ambiance. Today's man cave is much more sophisticated and stylish, not to mention a lot more convenient.
Here are the latest trends in man caves that will rival other rooms in the house.
Soundproofing
Think of all the noise that can be potentially made in a man cave: the deep bass from the stereo blasted on full volume, the roaring sound from the in-home theater, or the fellows hooting and hollering as they're playing a round of pool or enjoying the football game.
Whatever the source of the noise, the rest of the home doesn't have to hear a peep thanks to the soundproofed walls that are becoming more customary with man caves. Men can make as much noise as they want without having to worry about bothering the rest of the family.
Technologically Driven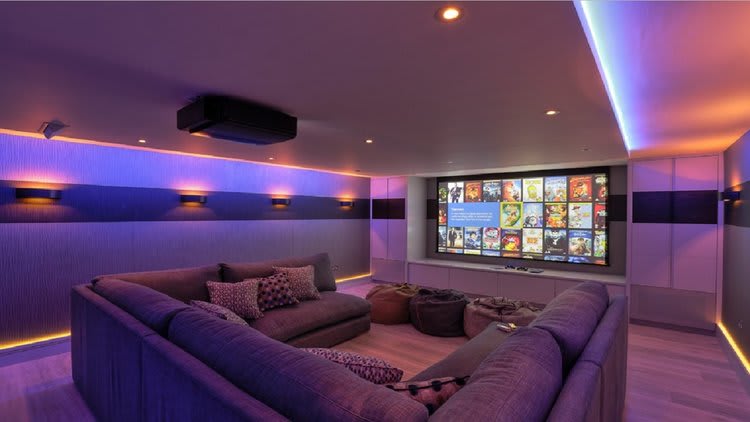 This one might sound like a no-brainer considering how much technology has taken over virtually every aspect of our lives. That said, technology is a mainstay with man caves, powering up and operating just about every component of the space.
The surround sound system, media devices, appliances, gaming console, lighting, temperature, and just about anything else that's connected to the electrical panel can be controlled by the touch of a button on your smartphone or another hand-held device.
Full Kitchens
Refrigerators are a given in man caves; after all, where else will the beer be kept cold and ready when the boys arrive? But today's man cave calls for a lot more than just a bar fridge: today, you'll be seeing more and more full kitchens taking over these male-dominated spaces.
Joining the fridge will be a dishwasher, microwave, counter space, cabinets, and maybe even an oven and stove top. If there's access to the backyard from the man cave, a BBQ right outside the door is also called for.
Plenty of Light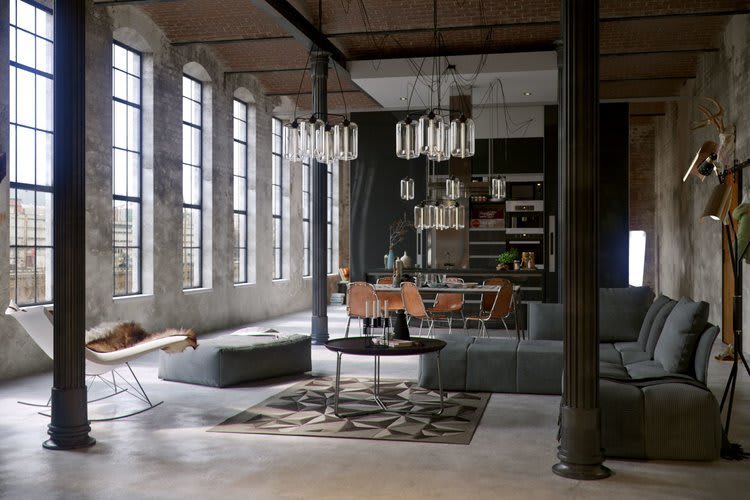 When you think of a man cave, you probably conjure up images of a dark and sometimes gloomy atmosphere. But today's modern man cave welcomes a lot more light.
Designers are outfitting these space around feature windows and different types of light fixtures to create a brighter area. From pot lights, to pendat lamps, to wall sconces and beyond, ample lighting is in high demand for today's man cave.
Stylish Accessories
Who says man caves should only be decorated in sports memorabilia? The sophisticated man cave of today is all decked out in stylish and often glamorous accessories, such as wall art, glass and metal sculptures, luxurious window treatments, and rich upholstery.
Man caves aren't always the first room that homeowners typically hire interior designers for, but they're becoming increasingly focused on as far as upping the style factor is concerned.
Closet Caves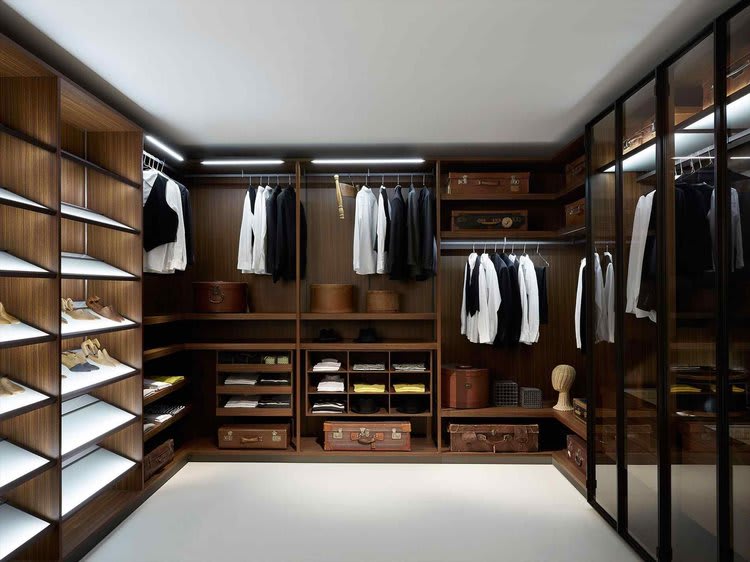 If there's no room in the house that can be dedicated to a man cave, you might want to turn to some closet space. When it comes to the modern man cave, sometimes size doesn't really count.
While this might sound absurd, consider the Carrie Bradshaw closets that women have been swooning over since Sex and the City first took the world of television by storm. If women can hang out in their opulent walk-in closets, there's no reason why men can't have their own version of the same thing.
Bar Sheds
When the space indoors is completely maxed out, there's always the outdoors to consider when it comes to building a man cave. One of the rising trends for this type of space is what's been affectionately dubbed the "bar shed," which is pretty much what it sounds like – a shed that's been converted (or built from the ground up) into a bar.
Simply add a bar area, stock it with your favorite spirits and beer, outfit it with a few comfy bar stools, install a wall-mounted TV and some lighting, and voilà: a bar shed that the boys will love to hang out in.
The Bottom Line
Today's man cave needs a lot more than just a randomly-placed sofa and TV. These days, man caves are much more design-focused. By implementing any one of the above trends, you might just entice other occupants of the home to want to hang out there too!