Choosing luxury upgrades for your home can be the most exciting and fun part of the process of purchasing Malibu real estate.
Malibu (the
East
and
West
neighborhoods) is renowned for its oceanside communities featuring over 20 beaches, perfect California weather, and eclectic real estate. Those who live this coveted Malibu lifestyle enjoy a blend of natural landscapes (like world-famous landmarks and beaches) and enjoy a slow-paced lifestyle outside of the hustle and bustle of Hollywood just 27 miles away.
Many of the single-family homes in Malibu come in the form of huge, private estates and ocean vistas built into the beaches, canyons, and cliffs. Residents enjoy a peaceful lifestyle that includes an abundance of outdoor activities and neighborhood-sponsored events, as well as dining, shopping, and visiting the entertainment venues located in East and West Malibu.
There are plenty of great luxury upgrades when shopping for Malibu real estate. When considering your luxury upgrades, it's important to think about your own lifestyle and preferences, as the point of upgrades is to design your own oasis. Here are seven trending luxury update recommendations that are perfect for life in Malibu.
1. Outdoor living

Yes, this is technically multiple potential upgrades in one, but living at the beach also means you'll probably be spending lots of time outdoors. While an inground pool and hot tub are not exactly luxury upgrades and are probably already part of the plan, creating an outdoor oasis can also include adding: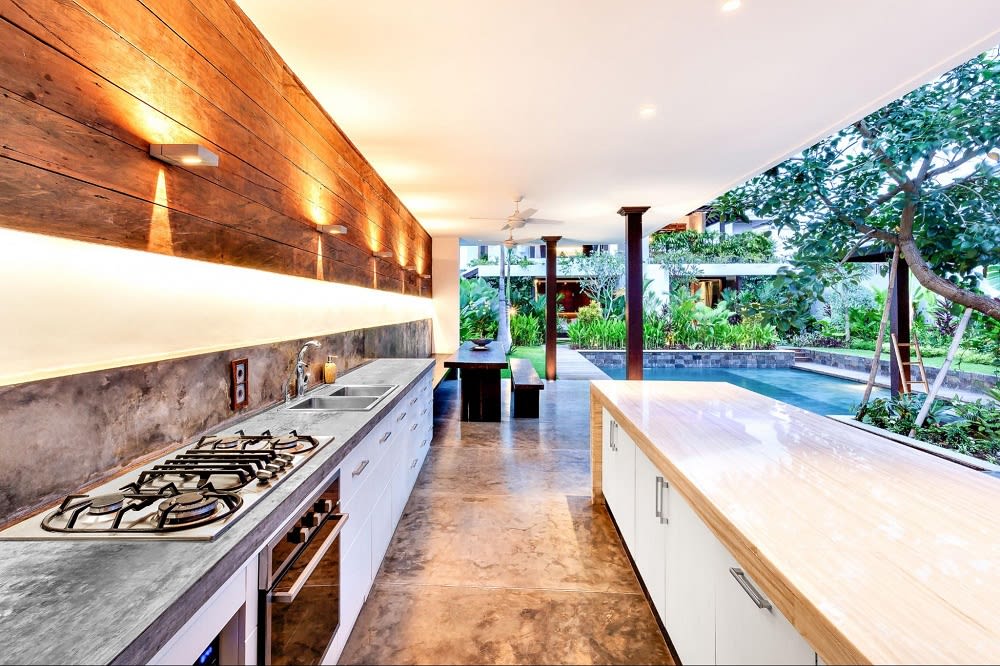 An outdoor kitchen, complete with an outdoor bar, sink, wine refrigerator, a smoker and all of the latest outdoor kitchen technology.
An outdoor shower that can make your home feel more like a resort. Whether it's an extension of your indoor bathroom or connected to your pool and spa space, there are many creative ways to shower.
A pool house.
A water feature, like a pond, waterfall or fountain are smart options, especially if your home is not close enough to the ocean to enjoy the sounds of the surf.
2. Spa bathroom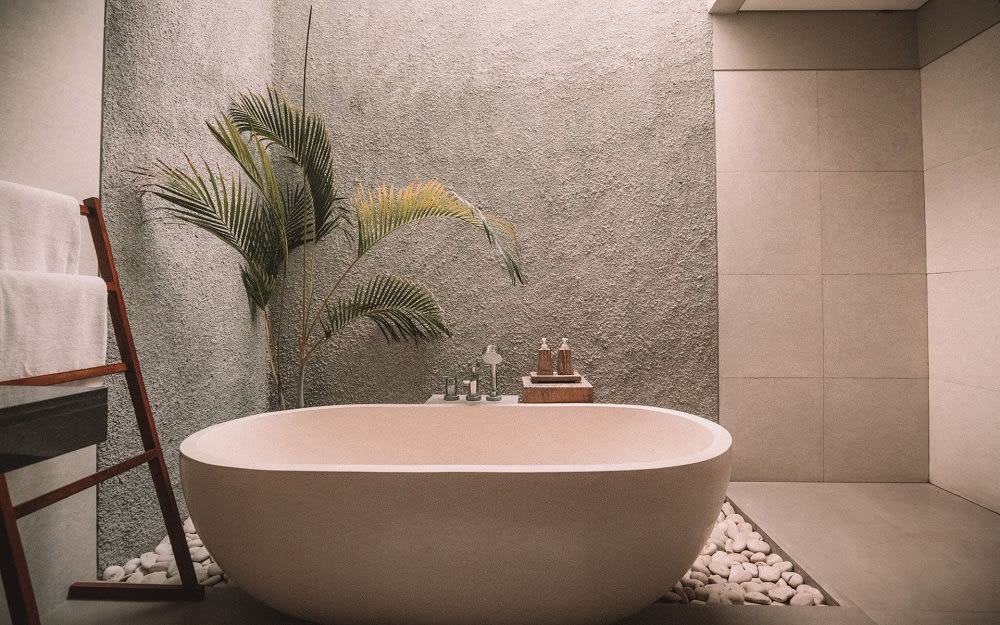 A peaceful and luxurious spa bathroom is the perfect escape after a long, busy day. Some features to consider include a rainwater shower, heated floors, a shower jet system, a surround sound system, a steam room or sauna and, of course, that outdoor shower you can step right into from the bathroom.
3. Putting green
With more than 50 golf courses in the vicinity, chances are a backyard
putting green
will make your short list of upgrades. There is a wide variety of backyard putting greens available and you can even duplicate your favorite hole from your favorite course! Consult with a professional to determine which backyard green will work best for you.
4. Wine cellar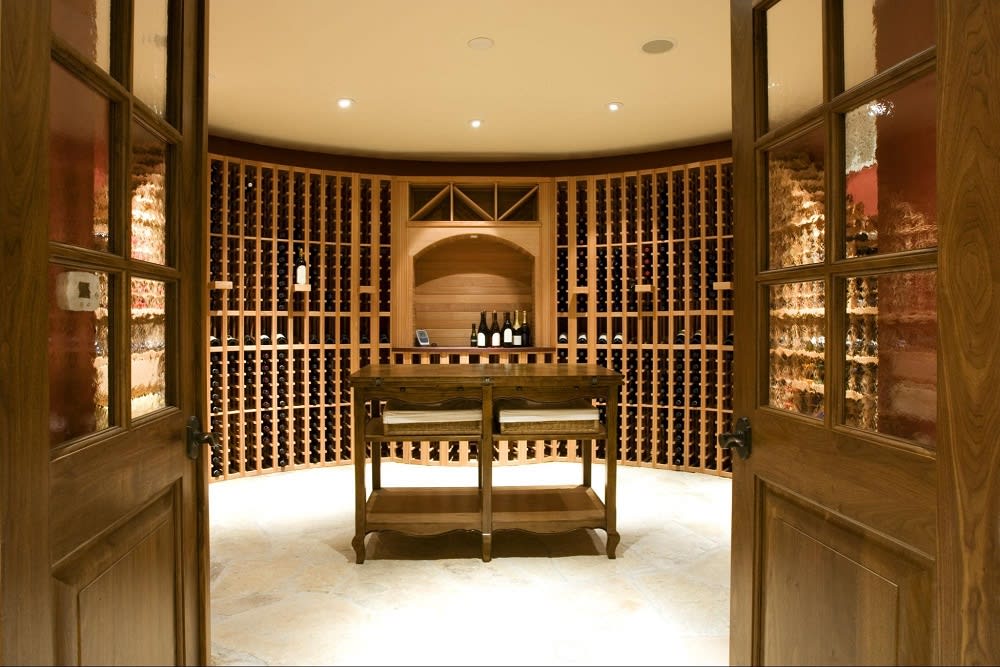 No California home is complete without its own wine cellar. Because wine cellars are currently more desirable luxury upgrades than home theaters and also add considerable value to your home, this is one upgrade worth giving serious consideration to.
5. Hidden door/passage

A hidden passageway brings the curious child out in everyone. There are so many options available, including a secret passageway that appears to be a brick wall. What can be more fun than to create a secret entrance into your own quiet space, not to mention the element of surprise when you open your secret door to your wine cellar or an entertainment room to let your guests in?
6. Entertainment rooms

Again, this is one concept with multiple ideas. Depending on your lifestyle and interests, there's an entertainment room upgrade for your home. As a bonus, these rooms can be accessed from a fun, hidden passageway. Because entertainment doesn't just mean a media room, here are some ideas for entertainment room upgrades that are perfect for a single-family home in Malibu: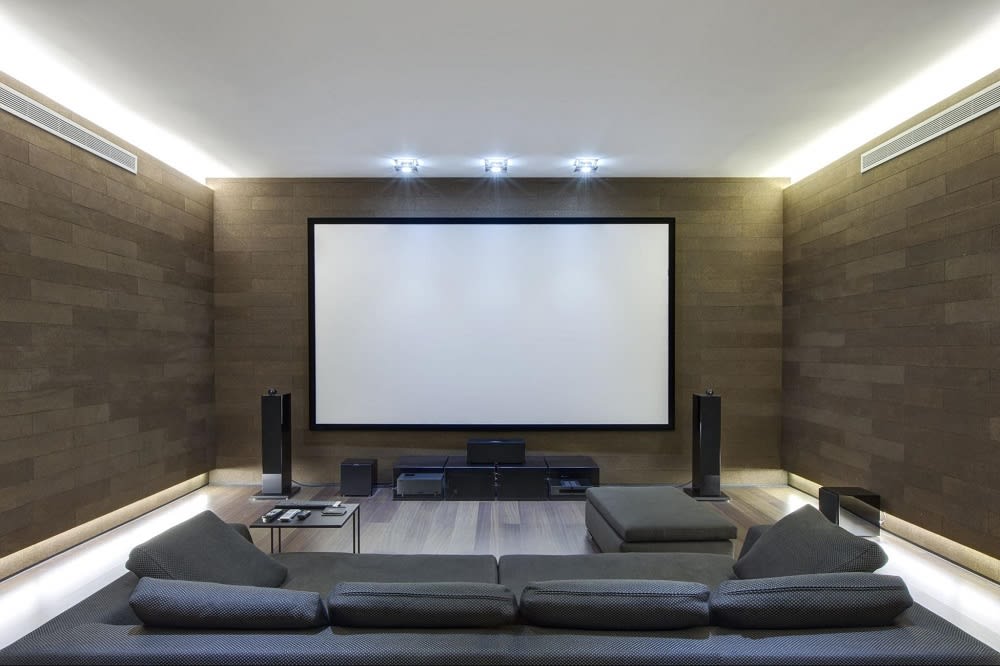 Media room — a space to host movie night, a sports event, or a gaming event. Make it your own with the latest technology, lots of comfortable seating, a beverage and snack bar, and surround sound.

Indoor bowling alley — bowling never goes out of style, and an indoor bowling alley is a great space to host guests or escape for a little "time out."

Arcade room — make it retro, state-of-the-art, or a combination of both. How you plan to use the space will determine what's best for you.

Indoor bar room — an indoor bar can be designed like a mini nightclub, a neighborhood sports bar or a place to host dart, pool, or card games.

Fitness room — while more about health and wellness than entertainment, a nice fitness room can also be a space to host friends and family for group workouts.
7. Primary bedroom beverage bar
Your primary bedroom is your sanctuary within your sanctuary, and being able to conveniently access your morning coffee, water in the middle of the night, or a cup of tea before turning in is as simple as an ensuite beverage bar. Again, consider your lifestyle and personal preference when planning this space.
Your Malibu real estate professionals at
The Malibu Life
help their clients find top-tier real estate that suits their exact needs and preferences. They are on call to help you with making sure you find the luxury home of your dreams. Reach out to them today!